Perfect for railway enthusiasts. For just £60 including P&P for UK delivery or £95 for overseas, you will receive Gavin Morrison's Steam Photographer – My Favourite Pictures from the BR Era and Her Majesty's Railway Inspectorate from 1840. Priced at £35 each, you can receive both for £60 when purchased together.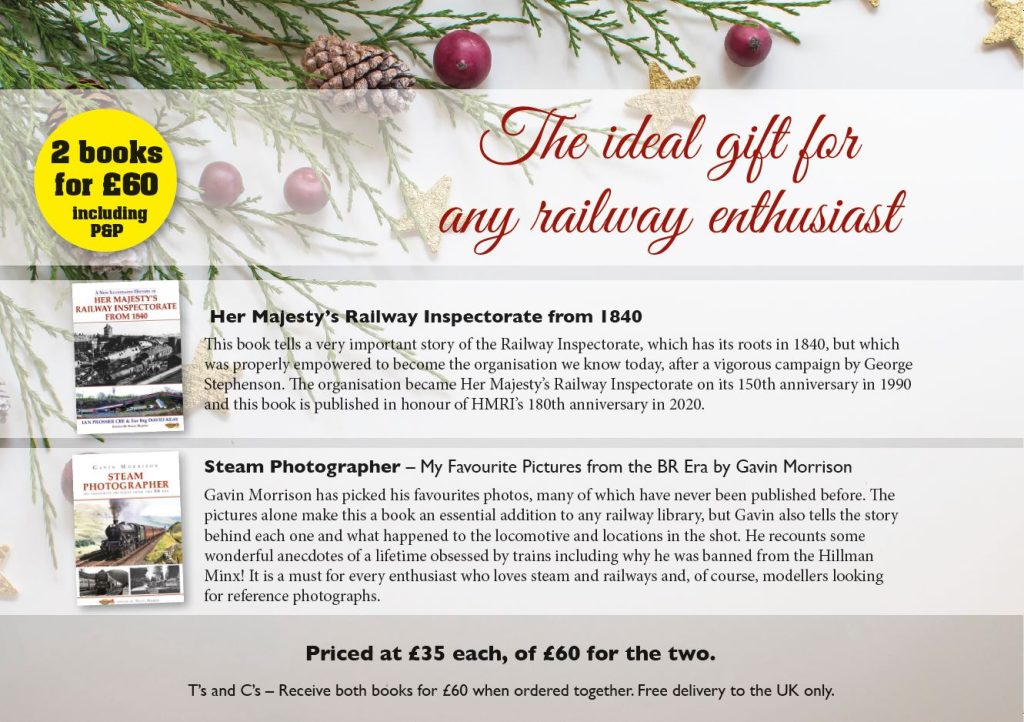 For delivery to the UK click below:
For delivery to Europe & the Rest of World click below:
Steam Photographer – My Favourite Pictures from the BR Era by Gavin Morrison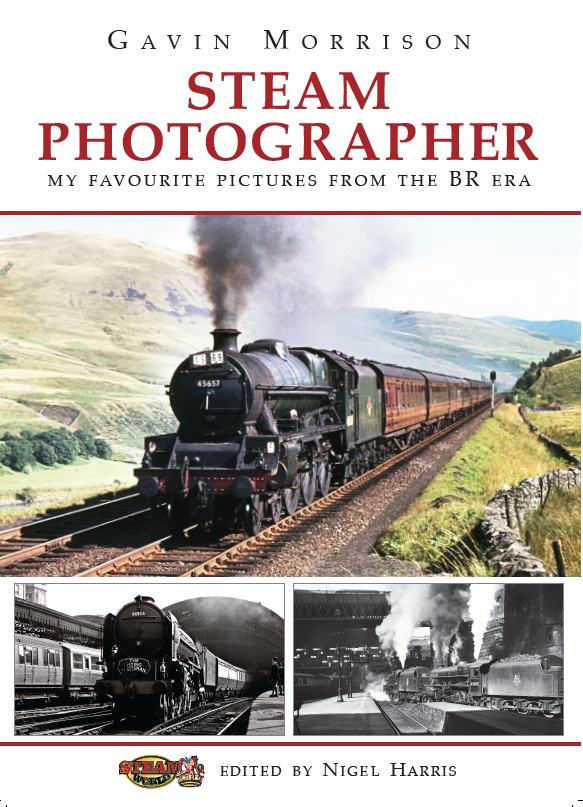 Gavin Morrison is one of the great photographers of the British Rail steam era, earning that recognition for the quality and depth of his work over more than 70 years. In that incredible career he has travelled the length and breadth of Britain and has photographed locomotives both legendary and unsung along all of the main lines and beyond and on most of the network's sheds.
From the moment in 1949 when he pedalled his bike armed with a new Box Brownie, Gavin has been obsessed with his art. He is still taking brilliant pictures today although not by bicycle these days.
During that golden age of BR Steam Gavin also travelled by motorbike, his Dad's new Hillman Minx just once, by coach, bus, train and footplate to amass a quarter of a million photographs on black and white negatives and colour slides.
Now he has picked his favourites, many of which have never been published before, from those traditionally captured shots distilling more than 400 from 250,000 for a new book – Gavin Morrison: Steam Photographer My Favourite Pictures from the BR Era – edited by Steam World's Nigel Harris, the doyen of railway journalists.
The pictures alone make this a book an essential addition to any railway library, but Gavin also tells the story behind each one and what happened to the locomotive and locations in the shot. He recounts some wonderful anecdotes of a lifetime obsessed by trains including why he was banned from the Hillman Minx!
The book's quality matches the excellence of the photography and stories. Its 200 pages are printed on heavy gloss art paper with high quality, gold blocked, hard covers.
It is a must for every enthusiast who loves steam and railways and, of course, modellers looking for reference photographs. It will make a wonderful and treasured present.
HER MAJESTY'S RAILWAY INSPECTORATE FROM 1840
Our first book, Toton Engineman, completely sold out and we're delighted to have published our second. This brand new book tells the very important story of the RAILWAY INSPECTORATE, which has its roots in 1840, but which was properly empowered to become the organisation we know today, after a vigorous campaign by George Stephenson. The organisation became HER MAJESTY'S RAILWAY INSPECTORATE on its 150th anniversary in 1990 and this book is published in honour of HMRI's 180th anniversary in 2020.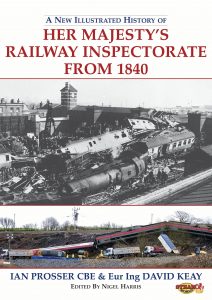 Authored by current CHIEF INSPECTOR OF RAILWAYS IAN PROSSER CBE and his retired Deputy, Eur Ing DAVID KEAY, this 184pp large format quality hardback is printed on luxurious heavyweight art paper and is illustrated using more than 280 photographs, trackplans, tables and graphics. Illustrations are monochrome up to page 112 and colour from page 113. The 11-chapter book has been edited by Steam World Consultant Editor Nigel Harris.
Prosser & Keay tell HMRI's important and exciting story – warts and all – from its establishment just ten years after the opening of the Liverpool & Manchester Railway, in 1830, to the end of the second decade of the 21 st century. Accidents large and small, infamous and less well known, chronicle and explain the steady progression in railway safety, pressed relentlessly for 180 years by the RI/HMRI. For 166 years from 1840, RI/HMRI Inspectors were drawn from the ranks of the Royal Engineers and a foreword has been written by Major John Poyntz, who retired in 2006 as the last RE Railway Inspector.
This superb book tells the story from the RI's earliest days, through to the well-known rail tragedies of the privatisation era, including Ladbroke Grove, Hatfield, Potters Bar and Grayrigg, which are profusely illustrated. HMRI's own troubled times in the 1990s and early 2000s, and the story of its controversial transfer from the Health & Safety Executive to the Office of Rail Regulation, in 2006, are covered candidly by the authors.
Today, Britain's railway is the safest in Europe – this book tells the story of the RI/HMRI's contribution to this noteworthy achievement.
Both books are priced at £35 each (including UK post and packing) it will be sent by next day courier or £50 each including post and packing to Europe and Rest of the World but when bought together you can pay just £60 for delivery in the UK or £95 to Europe and the Restof the World.
Ordering your copy is simple, just click the 'Buy Now' button relevant to your residency. You can pay by credit card or PayPal.
UK Residents
Overseas Residents